The Making of 'We Are The World, We're Lanzarote'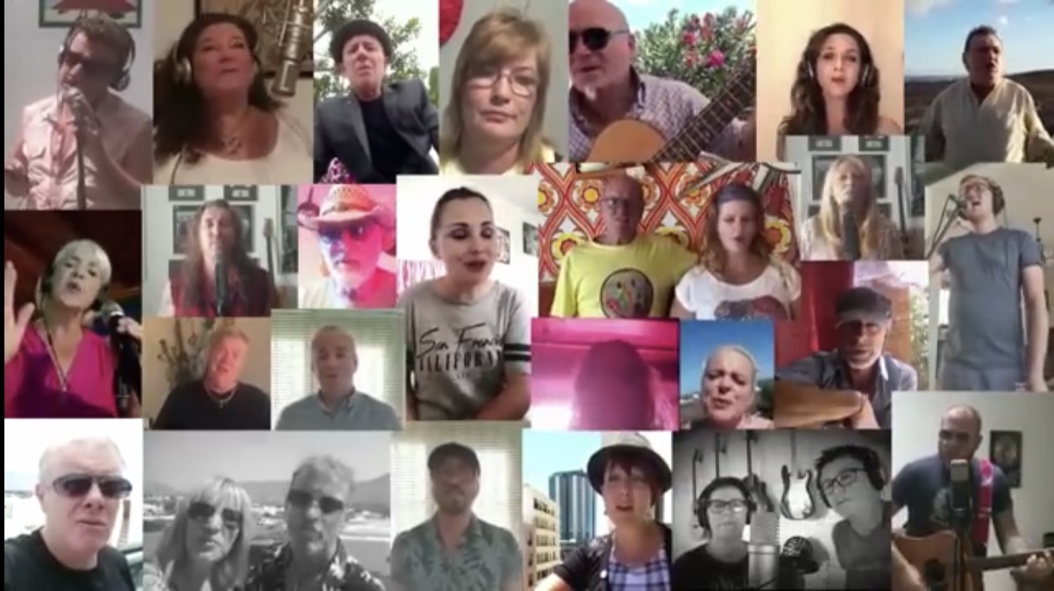 Last week we shared with you a song we have recently produced here in Lanzarote. 'We are the World, We're Lanzarote' this is a blog about how we came to be involved with this project. 
We received a phone call from Danny Trigg the president of the Lanzarote Business Association during April 2020, almost a month into our Lockdown in Lanzarote. As most of you know our lockdown here was very strict and at this time we hadn't seen anyone other than members of our own households for over four weeks. Danny had the idea of making a song for Lanzarote and asked us to have a think about how to develop it. 
After deciding on a song together we began contacting the people who we would need to help us. 
Marc Piano was first on board and he would produce the music. Next Roberto from photografika who supplied photographs for the video and then Mark Bennett who would be shooting footage and putting together the video for us. 
We then began making contact with some of our friends in the musician community in Lanzarote, they were all excited about the idea and quick to lend their voices to our project. 
As we were all still on lockdown it would be impossible to record this song as we would normally in a studio. This brought about a few problems as most people had no recording equipment in their homes. Most of these recordings were done on mobile phones and Marc Piano really did an amazing job putting this together. He was also helped by Andy Reynolds who was a musician we asked to sing on the track and he volunteered his help with the production. 
This was never going to be a perfect recording, lots of different mobile phones, different qualities, and background noise were just a few of the issues we had. But, we didn't actually want perfect, we wanted raw, true, and emotional. We wanted to show you that during these times, with whatever we are faced we can still come together and be united and achieve great things. This is us, the good and the bad, warts and all if you like. We didn't want to wait until lockdown was over and we could record this in a studio. We wanted to do this now, because we know that lots of you have had your holidays cancelled and at times like this you need something to look forward to more than ever. We hope seeing this video reminded you of what's awaiting you when you can return to Lanzarote.
This is from us to you, each and every one of you, those of you who have visited Lanzarote before and those of you who may visit in the future.
Please hold Lanzarote in your hearts until you can return. 
We miss you and Lanzarote Waits For You 
Thankyou to all the musicians, the LBA and the people that helped with this project under difficult circumstances and a difficult time. We hope you all enjoy it. 
You can view the video on YouTube here ~ 
Nolita and Charlie