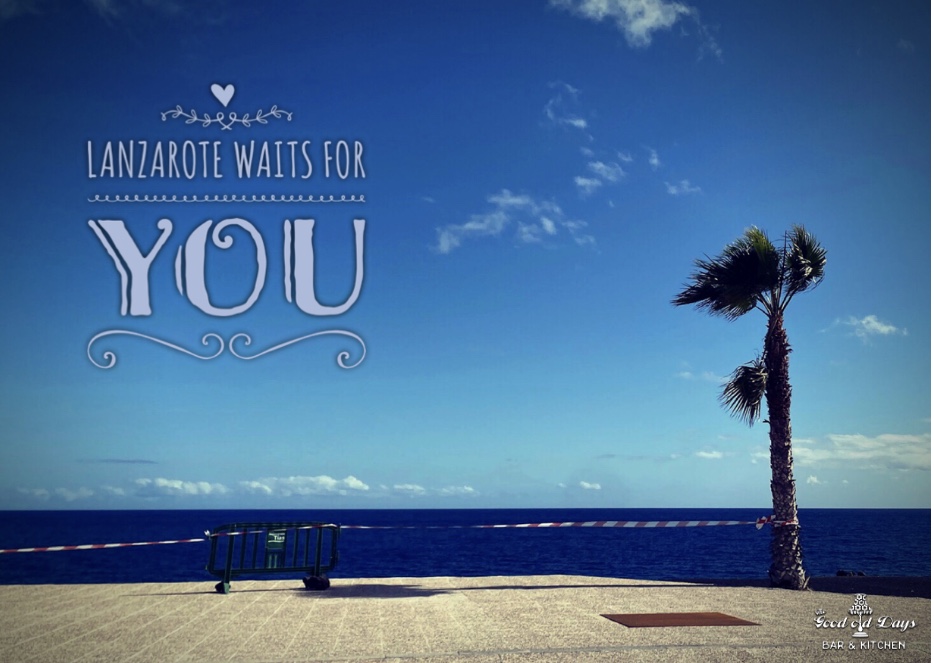 Hi guys, well I am finally getting to grips with our website now that we have some time on our hands. We've been keeping you updated of what's happening here in Lanzarote via our social media until now but today we are beginning our blog accounts on our very own website! 
We have been on lockdown here since the 15th March, when we were given just three hours notice to close our doors for an unknown period. Today almost 8 Weeks later some bars are able to reopen. We have chosen not to, as with the restrictions the government have put it place for the moment it would not make it financially viable for us. We'll wait a little longer 
We have experienced one of the worlds strictest Lockdowns, but it has now made Lanzarote one of the safest places to be and we thank our government for making decisions that have kept us safe during this difficult time.  However we face hard times ahead. Our little island with no holiday makers can not survive for long, and we are all desperate for the day that international flights begin to return here. 
At the moment there is huge speculation on when that will be, some people suggesting May, others as late as October, November. And with what restrictions? At the moment we can only guess. One thing we do know is that when you return, we will be waiting with open arms (social distancing permitting)
In the meantime we are busy preparing with new ideas. For a long time we have been asked for a traditional Sunday Roast. This will be something we will be adding to our menu once we can reopen. We'll be making big plans for a 'slightly late' St Patrick's Day Party! And we're also looking at some new themed nights that we hope you'll enjoy. If you have any suggestions of anything you'd like to see here, drop us a message and let us know. 
In the meantime guys, stay safe, stay positive and keep in mind that once this is all over, we will be here waiting for you, waiting to pour you that pint, shake that cocktail, bring you your burger and sing you a song or two! We cannot wait to see you walk through our doors again. 
When lockdown began and I read about so many people who were distraught because they had lost their much needed holidays, this phrase came to my mind, and I have been posting it on social media regularly. I'll leave you with it, 
The Good Old Days Waits For You 
Lanzarote Waits For You
Nolita, Charlie & Team GOD